NetNomads Community is here to help heart-minded professionals collaborate and support each other in our journeys – a private, safe space to help us bridge the gap of the unknown, as we grow and sparkle together in our professional and personal lives.
"To learn and to grow, you need to let go of what you know. Take a leap of faith into your future."
The road to expansion and growth is often bumpy and uncomfortable. Communicating with others can get messy. Our Community Blueprint shows the ethos and roadmap of how we're building a warm, safe & fuzzy space together.
Not-For-Profit & Starry-Eyed
NetNomads Community is registered as a Not-for-Profit Organisation in the Netherlands. Funds received through member contributions and donations are used to develop and maintain the platform.
The platform is provided by self-employed professionals. When NetNomads is sufficiently funded, an additional source of income for the Crew will become available (capped hourly rate, max 10 hours per week).
Our Commitment
Financial Transparency: members and donors receive a copy of the financial reports each year
The Crew: self-employed freelancers wishing to help maintain this platform commit to a minimum of 12 hours per month in a SkillXChange with the Committee (credits may be used with any other member)
By Our Members
Members offer their expertise and skillsets in workshops, sessions, masterclasses and courses through the learning management system (LMS) and community webshop. A fun way to introduce themselves within the community, while also gaining an additional source of recurring income. Offerings can be purchased by members and non-members!
Providers (course instructors) indicate their preferred payment methods: Peer-to-Peer (everyone) and SXC Tokens (full or partial, members only)
SXC Tokens
MEMBERS ONLY! SXC Tokens are a form of currency for member-to-member agreements | 1-2-1 Sessions (1 hour = 1 SXC Token) | Masterclasses (€100 = 3 SXC Tokens) | Courses (1x SXC Token = €33.33). NB: all SXC Token transactions remain within our closed platform, and are NOT considered income/expenses for tax purposes!
Contributions
Your memberships and donations are used to build and maintain NetNomads Community - merci beaucoup !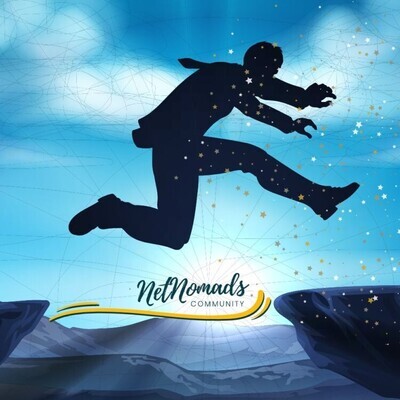 Annual Membership (€120/year)
Annual Membership (€120/year)
Connect with other heart-minded professionals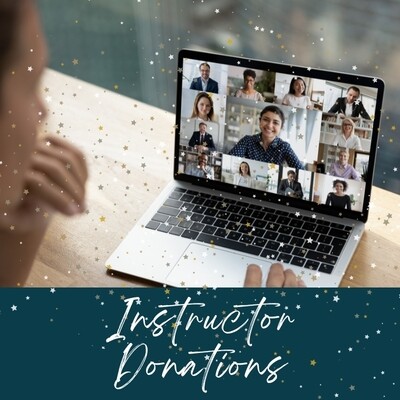 Instructor Donations
Your donation helps grow & maintain our platform and is greatly appreciated!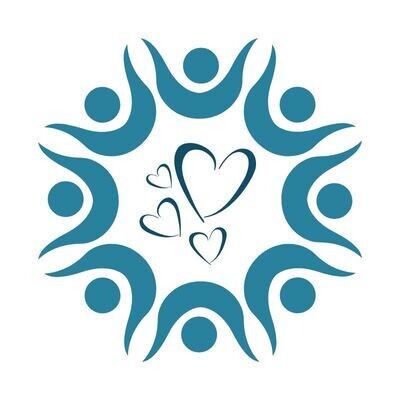 'LOVE IT' Donations
Your kind donation is greatly appreciated to support this platform!
** Please follow our Community Blueprint BEFORE becoming a Member **
As part of our Collaborative Community, you get:
SkillXchange: A non-financial skill trade/bartering platform. Exchange your skills with others fairly, on an hour-for-an-hour basis
Share, Grow, Sparkle – find the right collaboration partner, coach, mentor or guide for the next leg of your journey, or to help them in theirs

Courses – introduce yourself through your personal profile, adding your services to our community webshop (1-2-1 consulting sessions, group workshops and invitations to a journey of transformation), and sign up for courses with other members for your personal or professional development
Course Groups – discuss course material with fellow participants, and get feedback from the instructor, or give feedback as the instructor
Forums – share your thoughts, questions and experiences with heart-minded individuals
NetNomads Community Membership:
Personal access to the members-only platform
Access to Growth forums (personal/professional) moderated by life coaches and business mentors
Access to SkillXChange to exchange skills with other members (* phased bespoke development)
Access to groups for courses you've purchased
Host groups for courses you're offering (can be hosted via NetNomads, or your preferred platform like Telegram, WhatsApp)
Introduce yourself and your skillset by means of blogs, group workshops, 1-2-1 consulting sessions, masterclasses and experiential courses
Peer-to-peer payment offered for courses
SXC Tokens offered as form of payment for the SkillXChange
Onboarding bootcamp course (how to navigate around the platform)
Manage your online profile (with links to your external accounts)
Receive a monthly newsletter with community news
Access to the quarterly financial reports
** TRAILBLAZER Members **
To share our respect for being willing to blaze trails with us, along with the benefits mentioned below, you'll also receive:
A Trailblazer badge on your member profile
The Crew's appreciation for having an early-adopter adventurous spirit like ours
Callout on social media: Instagram, Facebook, LinkedIn or YouTube (if desired)